History of the Chapel
How it all began ...
Siesta Key Chapel began with a recognition by church officials, and realization by residents, that a new church was needed as Siesta Key's population grew. In 1970, Dr. James R. Blackwood accepted a call to be the organizing pastor. Without a church building, or property to build on, worship services were held in the auditorium of the Out-of-Door school (now Out-of-Door Academy), where Louise Blackwood played a piano braced to prevent its sliding across the uneven floor.
The sanctuary that was eventually built is often spoken of as "God's Tree House", but the path leading to it was neither smooth nor swiftly travelled.For the first five years, the small group of worshippers had no place of its own.That nearly all of those who set out with the chapel stayed with it, even in the face of great discouragement, speaks for their devotion to Christ and loyalty to his church.
Siesta Key Chapel orginated in cooperation. There were then southern and northern Presbyterian denominations. Both sponsored the new church, and jointly, bought land on which to build a sanctuary. Plans were drawn and a building fund was established, but when some property owners protested against having a church nearby, their views prevailed. New property was purchased - smaller and more costly, but more beautiful than the original site. The next plans were rejected because recent legislation required new buildings in coastal areas to be well above the level of mean high tide. Eliminating auxiliary buildings, the final architects' drawings depicted only a sanctuary, placed on stilts.
---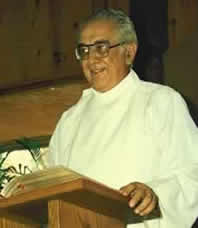 Siesta Key Chapel is built of pine and rough-sawn cedar: plain, natural and strong. Windows of clear glass overlook palms, oaks, cedars, and towering pines. Designed by two members of the church, the building received three citations for architectural excellence, and was ranked first in Florida among all new buildings of wood construction. The beautiful sanctuary remains the heart of Siesta Key Chapel, its structure in harmony with its surroundings, allowing members and visitors to experience the beauty of God's handiwork as they worship Him.
Over the years Sunday School rooms, a nursery, meeting rooms, a fellowship hall and kitchen, and an office and study for the pastor have been added.
---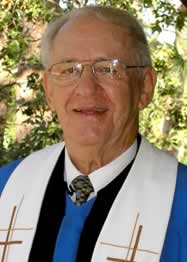 In 2008, an expansion was completed that added a larger outdoor deck with convenient restrooms for churchgoers and an elevator. New classrooms, offices and sanctuary seating were also added.
During this time many southern and northern presbyteries united, including those which sponsored Siesta Key Chapel, and in 1982, the two main denominations became one. The church's second minister was Dr. H. Ray Woody. During his pastorate, the building was expanded, a School of Christian Living became part of the adult education program, and a church library was established. A memorial garden, designed by a church member, was created on the north side of the church.
Current
Siesta Key Chapel is blessed to have The Rev. Dr. Ruth Herron Smalt as the Senior Pastor.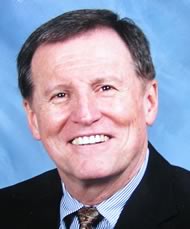 The Reverend David Bruce Cozad began his ministry at Siesta Key Chapel on December 1, 1995 and concluded with his departure to accept a new Call in 2002.
Following a brief interim ministry under Rev. Marty Hager, Dr. Kathleen Wiggins accepted the Call in June 2003.
She was born in Youngstown, Ohio and spent her teen years on Long Island, New York. At the time of her ordination by the Presbytery of Philadelphia in 1989, she was already well-steeped in a wide-range of church ministries including short-term missionary service with the Tsimpsian of British Columbia; directing children's choirs and youth groups; teaching all age levels; and in the late '70s, interpreting for the Deaf community. She has a B.S. in Christian Education from Philadelphia Biblical University (1970-1974), an M.Div. in Pastoral Counseling from Palmer Theological Seminary (1985-1988), and a D.Min. from San Francisco Theological Seminary (1999-2001).
Over the years, she has served as Associate Pastor in The Presbyterian Church, Westfield, NJ and Bound Brook Presbyterian Church in NJ; Interim Pastor of Hillside Presbyterian, NJ; and Pastor of Wintergarden Presbyterian Church, Murdock, Florida. Pastor Kathi retired on 30th June, 2018.
---
---